Big Data Professional
Our Forensic department meets various requirements with state-of-the-art forensic technology and an interdisciplinary team of IT specialists, investigators, auditors and lawyers. Computer-aided forensic investigations recover data and processes and reconstruct these as sequences of events of crime.
Location: Zurich
Start date: By arrangement
Responsibilities & Profile
Your responsibilities
Work in a fast paced, results driven environment, grasp new technology, and contribute at a rapid pace
Research, experiment, and utilise leading Big Data, Machine Learning platforms and other emerging technologies to add business value
Manage and conduct forensic data acquisition of structured and non-structured data sources and systems (mobile devices, computers, servers, cloud, etc.)
Prepare, perform and manage data analyses, benchmarking research and evaluations to assist proactive, detective and investigative regulatory and compliance projects in the scope of general corporate compliance, fraud and anti-bribery and corruption, anti-trust, etc.
Utilise technical and industry knowledge to identify complex client issues and build long-term business relationships with key executives through engagement delivery and networking in professional organisations
Your profile
Present yourself as a self-starter and you have an entrepreneurial mind-set
Approach work as a motivated and dynamic co-worker
On your CV there is some Consulting experience
Experienced in the field of Forensic, Forensic Technologies, Forensic Data, eDiscovery, Big Data etc.
Passionate about finding the needle in the haystack, therefore you love to solve complex problems
You like to work under pressure – this is actually when you perform best
You are generally broad-minded, curious and have a engaged approach to work
You are fluent in English, other languages are definitely an asset
You have a Bachelor's or Master's Degree. Candidates with a PhD are welcome to apply
Targeted career development and internal and external attractive training and further education options

Possibilities for global and Switzerland-wide mobility across all sectors and locations

25-30 days of leave, option for compensation of overtime (with the exception of management staff); management staff receive an additional 4 to 6 days of leave

Maternity leave of 16 weeks, paternity leave of 5 days and free advice from the external family service
Ancillary benefits may apply to certain positions (e.g. fixed-contract positions).
KPMG as an employer
Your future team
We provide a dynamic work environment that is fast-paced and often reactive to the needs of our clients. We are flexible, responsive, and above all committed to the quality and integrity of our work. As a new joiner to the team, you will experience dedicated colleagues to ensure your development and success on every project. You will be encouraged to think independently and provide creative ideas and solutions to increase the quality of our overall service.
Our attractive Forensic client portfolio will ensure that no two days will be the same, making this a fascinating position.
About KPMG
KPMG is known for providing clear and consistent solutions in the areas of auditing and advisory services. The broad palette of services across many subject matters and industries allows the provision of multidisciplinary services from a single source for our clients on the one hand and diverse careers and development options for our employees on the other hand. Our dealings are fair and frank and we strive to always look at the results of our work through the eyes of our clients. At KPMG, we are aware that if we add value for our clients, we also do the same for ourselves.
Our reasons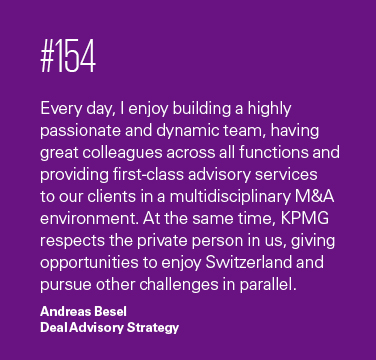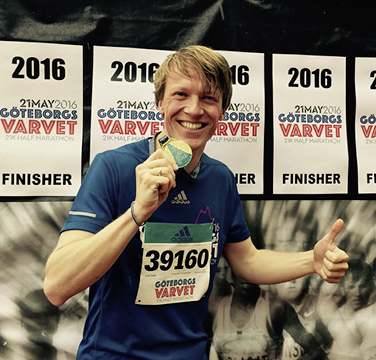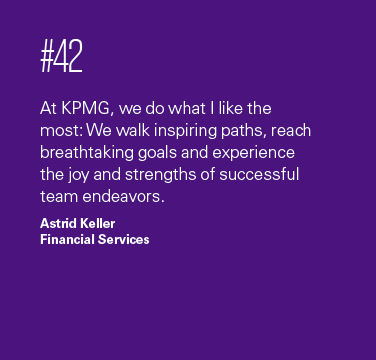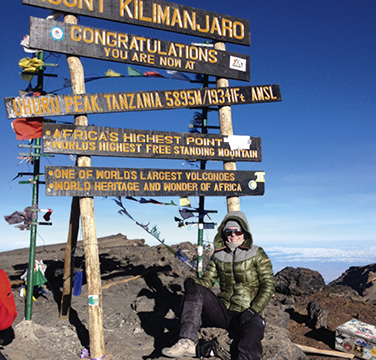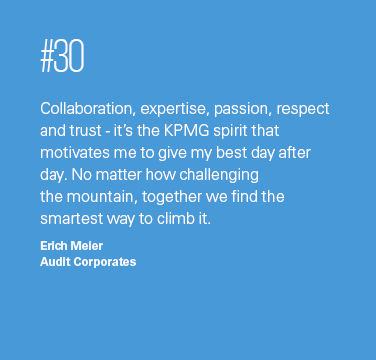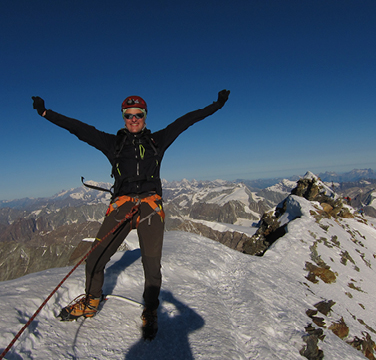 Simon Reiser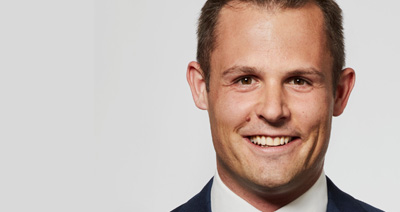 To apply for this vacancy, please provide your cover letter, CV and all relevant certificates. We look forward to receiving your application.