Career Start Deal Advisory - Diligence Services
Career Start Deal Advisory - Diligence Services
Location: Zurich
Start date: Upon Agreement
You and your team of high-performers advise our international clients in strategic merger and acquisition projects. From day one, delivering our due diligence services requires you to take full ownership of fast-paced, intellectually challenging work. In turn, we teach you how to comprehensively analyze a business, present your findings to key decision makers and manage a challenging consulting project.
Location: Zurich
Start date: Upon Agreement
Would you like to apply? Send yourself this vacancy by e-mail and apply from the comfort of your home.
Responsibilities & Profile
Your contribution to KPMG
Collaborate with you Deal Advisory colleagues to deliver critical insights for strategic investment decisions to our clients
Obtain, compile and analyze financial, commercial and operational data of target companies for key deal metrics such as sustainable EBITDA, net working capital and future cash flows
Present quantitative analysis in a concise manner, accompanied by qualitative commentary in a polished client report
Take on project management tasks, such as interacting with internal stakeholders (tax, legal and other consultants) and the client working on the same deal
Complete your fully-funded, further education by becoming an ACCA certified professional
This is what makes you successful
Master's/Bachelor's Degree in Business Administration or Economics (University or University of Applied Sciences), ideally with a specialization in accounting and finance
Adequate accounting knowledge, excellent analytical and problem solving skills
Ideally first practical experience in Financial Accounting, Mergers & Acquisitions, Financial Audit or Controlling
Written and oral proficiency in German and English
You surprise us with exceptional achievement in business, private endeavors and/or academics. We intend to hire intelligent, diligent and resilient team players with diverse skill-sets
Targeted career development and internal and external attractive training and further education options

Possibilities for global and Switzerland-wide mobility across all sectors and locations

25-30 days of leave, option for compensation of overtime (with the exception of management staff); management staff receive an additional 4 to 6 days of leave

Maternity leave of 16 weeks, paternity leave of 5 days and free advice from the external family service
Ancillary benefits may apply to certain positions (e.g. fixed-contract positions).

Your salary in this position will be in line with industry standards and will depend on your professional experience and education. During the recruitment process we will negotiate your salary with you according to our guidelines. Any salary ranges published on external platforms for this position have not been agreed with KPMG and do not apply.
Your future team
We are a dynamic and international team in the high performing M&A sector. You will receive support to complete further education (ACCA) and have the possibility to get insights into countries and service lines by working with them.
About KPMG
KPMG is known for providing clear and consistent solutions in the areas of auditing and advisory services. The broad palette of services across many subject matters and industries allows the provision of multidisciplinary services from a single source for our clients on the one hand and diverse careers and development options for our employees on the other hand. Our dealings are fair and frank and we strive to always look at the results of our work through the eyes of our clients. At KPMG, we are aware that if we add value for our clients, we also do the same for ourselves.
Our reasons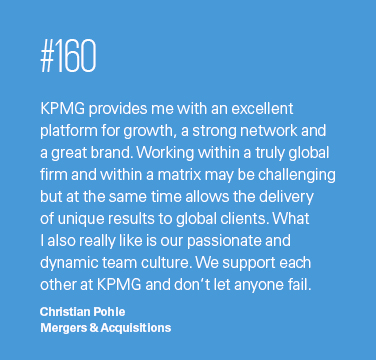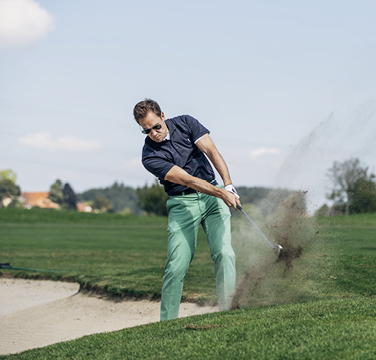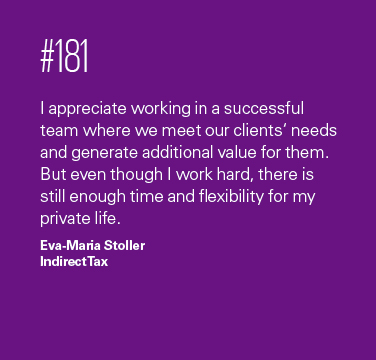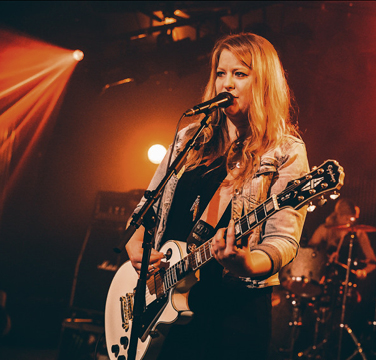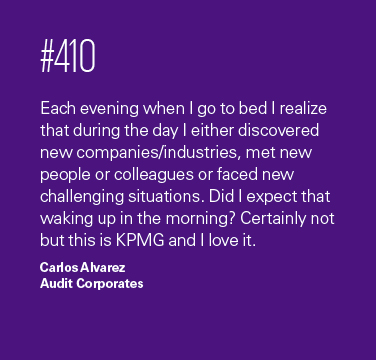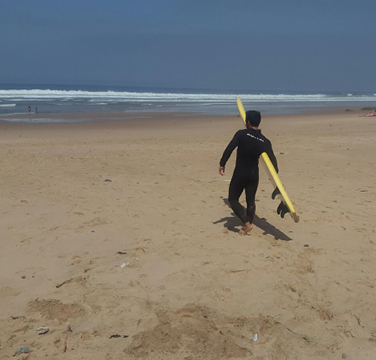 Monique Schumaker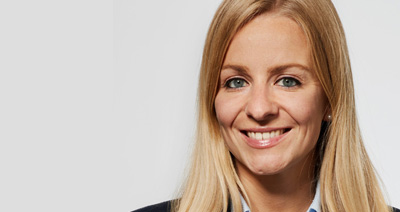 To apply for this vacancy, please provide your cover letter, CV and all relevant certificates. We look forward to receiving your application.