Data Warehouse & BI Specialist
Data Warehouse & BI Specialist
Are you looking for a challenging position within a success-oriented, entrepreneurial and multicultural environment?
With your winning personality and your service-oriented mindset, you will be a substantial part of our internal IT Services Team and actively work together with internal and external IT specialists as well as with our internal business units.
Location: Zurich
Start date: Immediately
Responsibilities & Profile
Your responsibilities
Data modeling and clustering
Analyse, design and generate standard and ad-hoc reports
Pattern Identification leading to appropriate forecasting/prediction
Use of adequate algorithms to build statistical models
Recommend enhancements and modifications to optimize business intelligence processes
Address business intelligence queries and issues in a timely fashion
Monitoring and troubleshooting of daily data processing
Support of strategic projects as reporting specialist
Maintain documentations for all business intelligence processes
Your profile
Minimum 3 years of relevant work experience
Sound experiences in Business Intelligence & Data Warehouse
Sound experiences in multiple technologies: MS SQL Server, Microsoft BI (SSIS, SSRS, SSAS)
Professional knowledge of building OLAP cubes with an affinity for Financial Data Processing (such as P&L and Balance Sheets)
Sound knowledge of MDX expressions
Experienced in ETL (Extract, Transform and Load)
Ability to present data results in a visually appealing way
Experiences with MS Dynamics AX would be a strong asset
Fluent in English, German is a plus
A logical approach to problem solving and an investigative and inquisitive mind
Targeted career development and internal and external attractive training and further education options

Possibilities for global and Switzerland-wide mobility across all sectors and locations

25-30 days of leave, option for compensation of overtime (with the exception of management staff); management staff receive an additional 4 to 6 days of leave

Maternity leave of 16 weeks, paternity leave of 5 days and free advice from the external family service
Ancillary benefits may apply to certain positions (e.g. fixed-contract positions).
KPMG as an employer
Your future team
IT Services is KPMG's internal IT organization and it employs more than 50 managers and staff members in Switzerland. The role involves working together with internal and external IT specialists as well as with our internal business units, with the goal to support their productivity with information technology. You would be a part of the internal IT environment. You can expect a success-oriented working environment in an entrepreneurial, international and multicultural company.
About KPMG
KPMG is known for providing clear and consistent solutions in the areas of auditing and advisory services. The broad palette of services across many subject matters and industries allows the provision of multidisciplinary services from a single source for our clients on the one hand and diverse careers and development options for our employees on the other hand. Our dealings are fair and frank and we strive to always look at the results of our work through the eyes of our clients. At KPMG, we are aware that if we add value for our clients, we also do the same for ourselves.
Our reasons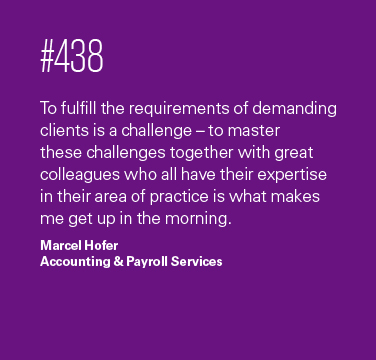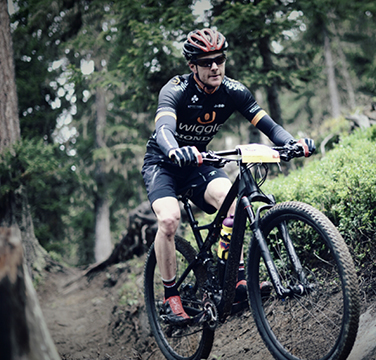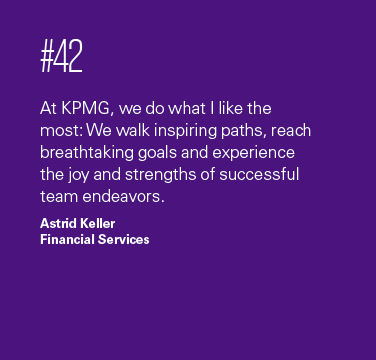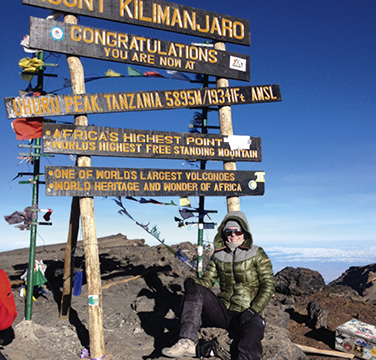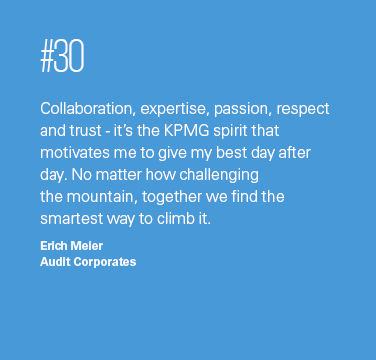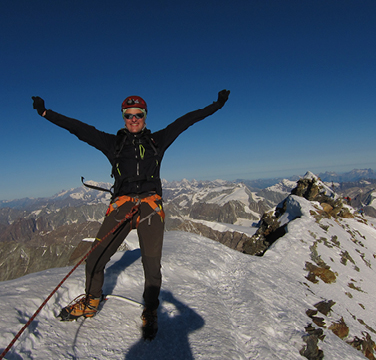 Tanja Reichmuth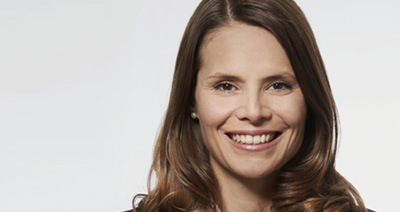 To apply for this vacancy, please provide your cover letter, CV and all relevant certificates. We look forward to receiving your application.