Head Legal/Regulatory - Director or Partner
Head Legal/Regulatory - Director or Partner
As an Attorney-at-Law with strong business ties within Ticino, you would be part of building up our Team working in the Legal and Private Clients area. Bringing a sound experience and an excellent reputation in regulatory compliance, corporate legal, as well as ICOs and cryptocurrencies, you would be accountable for the success of the department in terms of market presence, people leadership and client service.
Location: Lugano
Start date: By arrangement
Responsibilities & Profile
Your responsibilities
Overall accountability for providing legal services to clients within the Ticino region, with a particular focus on:
Regulatory & Compliance Services (AML, KYC, remediation, licensing, compliance, enforcement, support to banking audit)
Corporate legal advice (incorporation of companies, mergers & acquisitions, reorganizations, contracts, transactions, employment and immigration, support on audit engagements)
Emerging legal themes such as advisory services relating to ICO and cryptocurrency
Accountable for business development activities for the Ticino Legal Practice and promote a proactive, market oriented mind set among professionals in the department
Maintain strong market presence and establish a strategy for client acquisition, with a focus on diversifying KPMG's client portfolio to achieve a broad coverage of industry sectors
Provide technical thought leadership on regulatory/legal developments through articles, blogs and seminars, ensuring active presence at industry events
Accountable for delivering against ambitious financial and business development goals, as well as people KPIs)
Accountable for hiring, developing and motivating a highly engaged, results driven team
Exhibit exemplary leadership behavior by fostering a high performance environment, setting clear and tangible goals, offering coaching and mentoring and establishing an open feedback culture
Drive collaboration beyond own engagements, address the multidisciplinary needs of clients
Your profile
Attorney-at-Law (bar exam in Switzerland)
Broad functional knowledge of various areas of law (i.e. corporate legal, regulatory, ICO and cryptocurrencies)
Outstanding track-record in a law firm or Big-4 (a successful experience within a legal or compliance department of a bank would be an asset)
Excellent reputation and network within the Ticino market
Ability to deliver a successful business development strategy, setting ambitious targets for client retention and acquisition
Proven ability to develop and inspire high performing teams, focus on growing a diverse talent base and retaining an engaged workforce
Track record in working effectively with specialists from a range of departments, and evidence of technical expertise to manage complex legal engagements in close collaboration with other member firms
Business proficiency in Italian, fluent in English
Moderate knowledge in German and French would be a strong asset
Targeted career development and internal and external attractive training and further education options

Possibilities for global and Switzerland-wide mobility across all sectors and locations

25-30 days of leave, option for compensation of overtime (with the exception of management staff); management staff receive an additional 4 to 6 days of leave

Maternity leave of 16 weeks, paternity leave of 5 days and free advice from the external family service
Ancillary benefits may apply to certain positions (e.g. fixed-contract positions).
KPMG as an employer
Your future team
Our Legal practice is a key element in our wider firm offering, providing in-depth legal advice for our clients and working across teams on a national and international level to deliver tailored solutions. With almost 50 professionals located across 5 offices in Switzerland, it represents an important pillar to the wider firm, and has achieved substantial growth over the past 5 years.
You would be working in a very dynamic, thrilling and international environment within a team of highly qualified legal consultants. In your function as Head of the team, you would be accountable for the success of the department in terms of market presence, people leadership and client service – this would give you the opportunity to actively shape our working field and deploy your deep expertise for the Ticino market, as well as your strong network within this sector.
About KPMG
KPMG is known for providing clear and consistent solutions in the areas of auditing and advisory services. The broad palette of services across many subject matters and industries allows the provision of multidisciplinary services from a single source for our clients on the one hand and diverse careers and development options for our employees on the other hand. Our dealings are fair and frank and we strive to always look at the results of our work through the eyes of our clients. At KPMG, we are aware that if we add value for our clients, we also do the same for ourselves.
Our reasons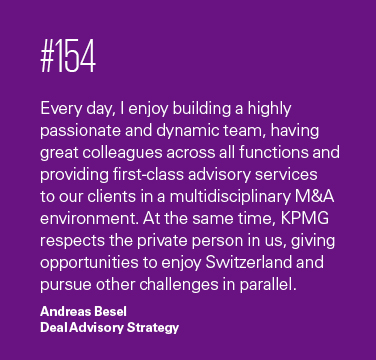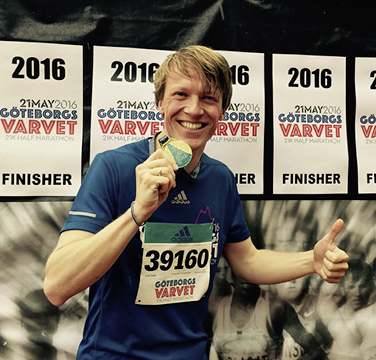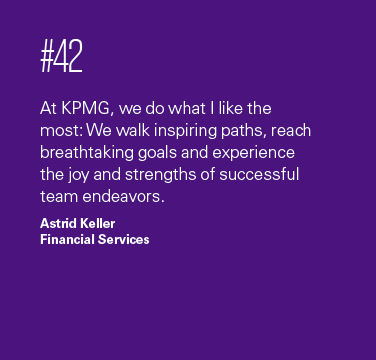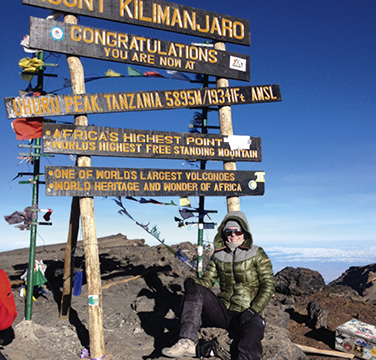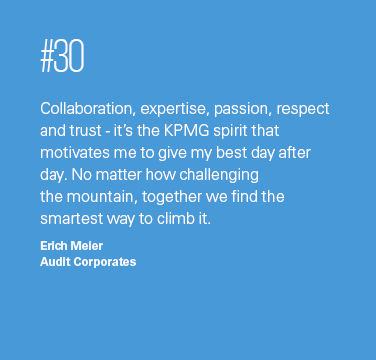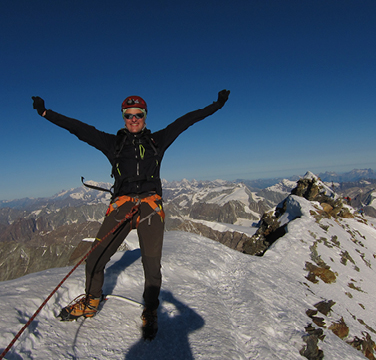 Tanja Reichmuth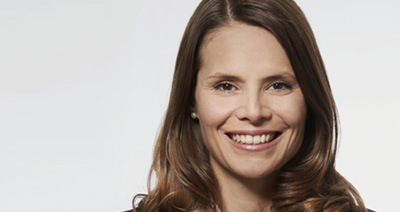 To apply for this vacancy, please provide your cover letter, CV and all relevant certificates. We look forward to receiving your application.