Manager Global Account Management
Manager Global Account Management
Are you looking for a challenging position in an international and multicultural environment?
Our Global Mobility Services (GMS) team provides mobility, tax, social security and technology solutions to multinational companies with employees assigned to destinations all over the world.
We are looking for a Manager as soon as possible to work on and co-manage several prestigious global engagements centrally managed and coordinated out of Zurich.
Location: Zurich
Start date: As soon as possible
Responsibilities & Profile
Your responsibilities
Act as central point of contact for the mobility function of large Swiss headquartered companies and building relationships with our client's global mobility team
Consulting on technical individual cross border tax and social security matters
Advising on HR and tax policies
Identify and providing guidance on cross border payroll compliance matters
Providing process and technology solutions with respect to management of cross border movers
Coordinating other local country KPMG office service delivery - providing support and guidance to ensure highest level of delivery of core services (e.g. tax return) and cross-border advisory work
Building and maintaining client relationships
Your profile
A minimum of 4 - 5 years of expatriate tax experience within a Big 4 environment
Bachelor's degree or above from an accredited university/college
General knowledge of multiple tax jurisdictions; experience with US, UK or Swiss taxation would be an asset
Specific experience in managing global headquartered clients and in preparing tax allocation and tax equalization calculations
Proven experience in leading and coaching people
Fluency in English required
Excellent communication skills, dedication to achieve high standards of client service
Enthusiastic person with proven record of showing initiative and with an eye for details
Targeted career development and internal and external attractive training and further education options

Possibilities for global and Switzerland-wide mobility across all sectors and locations

25-30 days of leave, option for compensation of overtime (with the exception of management staff); management staff receive an additional 4 to 6 days of leave

Maternity leave of 16 weeks, paternity leave of 5 days and free advice from the external family service
Ancillary benefits may apply to certain positions (e.g. fixed-contract positions).
KPMG as an employer
Your future team
Our Swiss Global Mobility Services practice, comprised of over 150 team members, focusses on all aspects of mobility including tax compliance and advisory and providing support to our clients' HR and Tax teams. We also manage global KPMG services to many of the largest Swiss headquartered companies and have developed leading edge technology solutions for not just the Swiss, but the global market. We are multi-cultural, we are forward-looking, we are driven and this has resulted in us becoming one of the leading Global Mobility Services practices within the global KPMG network.
If you are prepared to take charge of your career, meet your targets and broaden your experience, we can offer you challenges and opportunities.
We look forward to your application!
About KPMG
KPMG is known for providing clear and consistent solutions in the areas of auditing and advisory services. The broad palette of services across many subject matters and industries allows the provision of multidisciplinary services from a single source for our clients on the one hand and diverse careers and development options for our employees on the other hand. Our dealings are fair and frank and we strive to always look at the results of our work through the eyes of our clients. At KPMG, we are aware that if we add value for our clients, we also do the same for ourselves.
Tanja Reichmuth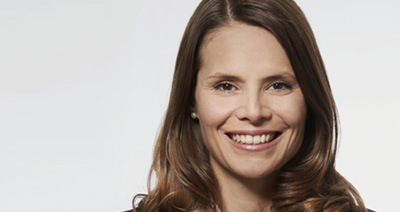 To apply for this vacancy, please provide your cover letter, CV and all relevant certificates. We look forward to receiving your application.