Manager or Senior Manager Finance Strategy and Implementation
Manager or Senior Manager Finance Strategy and Implementation
Location: Zurich
Start date: By arrangement
If you are triggered by a position where you get the chance to collaborate with various industry experts and where each project brings a new yet rewarding challenge. Then this might be a job for you: We are looking for a Manager / Senior Manager to develop further our client base and help address Finance Strategy & Transformation at our clients.
Location: Zurich
Start date: By arrangement
Would you like to apply? Send yourself this vacancy by e-mail and apply from the comfort of your home.
Responsibilities & Profile
Your responsibilities
Proactive approach when it comes to the delivery of strategic concepts in regards to future organizational changes of your clients
Produce and propose solutions to improve the organization of various finance teams
Deliver solutions to improve processes, systems, and organizational set-up of the Finance, Controlling and Accounting functions
Provide guidance on automation in Finance to support the transformation process
Help your clients improve the timeliness and quality of their reporting, planning, and forecasting processes
Lead the streamlining and simplification of cost distribution (service allocations and recharges) and cost controlling reporting processes
Deal with large amounts of data to support controllers and CFOs to analyze their data in a more efficient way
Collaborate and steer cross-functional projects, working together to deliver broader value to your clients
Scout and develop the market for new opportunities
Establish further KPMG's relationship to new and existing clients
Support proposals for the acquisition of new engagements with national clients
Work in a dynamic environment delivering consulting services to international clients; working in a team and taking over responsibilities for deliverables
Your profile
Master degree in Business Administration, Economics, Business Informatics, Business Engineering or similar
Total 5–8 years of professional experience in a Finance, Controlling or Accounting position and experience within a Management Consulting firm. Experience within Consulting is necessary
Deep understanding of Finance Transformation projects, like reorganizations within the finance function, ERP implementation projects, implementation of a finance shared service center or similar
Able to deal with large amounts of data and experience with management information systems
Strong capabilities in MS Office applications (Excel, PowerPoint, Access) and automation (VBA, SQL); knowledge of ERP systems (SAP, Oracle, Microsoft Dynamics, etc.) is a plus
Excellent written and verbal communication skills in English and German are necessary, French a plus
Able to deliver high-quality services under tight deadlines; very good communication and analytical skills
Targeted career development and internal and external attractive training and further education options

Possibilities for global and Switzerland-wide mobility across all sectors and locations

25-30 days of leave, option for compensation of overtime (with the exception of management staff); management staff receive an additional 4 to 6 days of leave

Maternity leave of 16 weeks, paternity leave of 5 days and free advice from the external family service
Ancillary benefits may apply to certain positions (e.g. fixed-contract positions).
Your future team
The Financial Management team is part of the Finance & Operations Advisory Group, that supports clients next to Finance and Controlling topics also with Supply Chain, Procurement and IT challenges. In this way, we are able to provide our clients the best possible end-to-end service offering.
A position in our Financial Management team allows you to continue developing your career in a dynamic, international setting. If you are eager to work closely with your clients and leverage your full potential, this is the right position for you.
About KPMG
KPMG is known for providing clear and consistent solutions in the areas of auditing and advisory services. The broad palette of services across many subject matters and industries allows the provision of multidisciplinary services from a single source for our clients on the one hand and diverse careers and development options for our employees on the other hand. Our dealings are fair and frank and we strive to always look at the results of our work through the eyes of our clients. At KPMG, we are aware that if we add value for our clients, we also do the same for ourselves.
Our reasons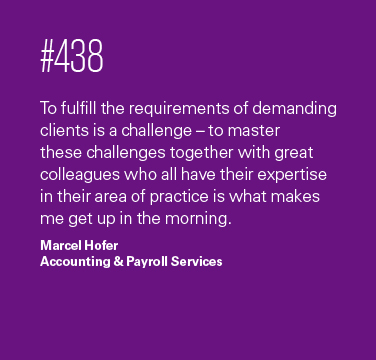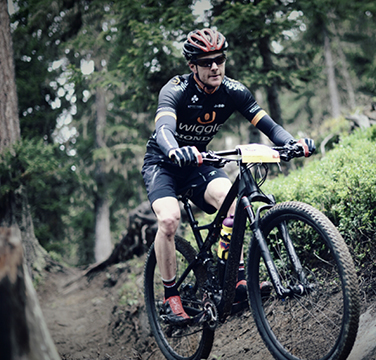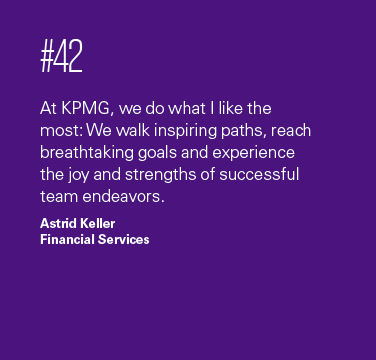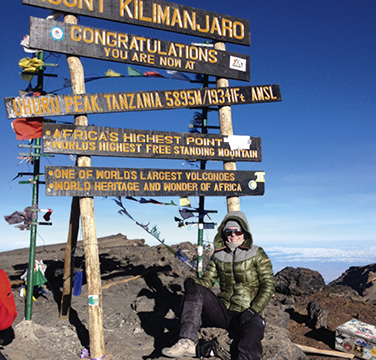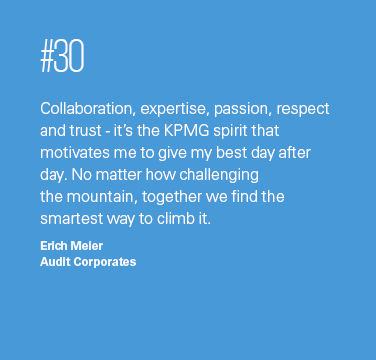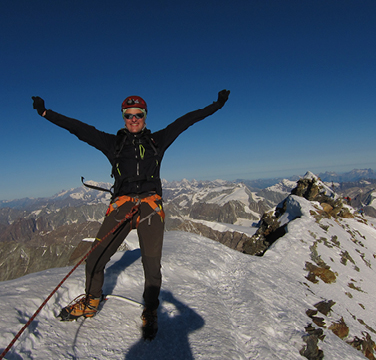 Simon Reiser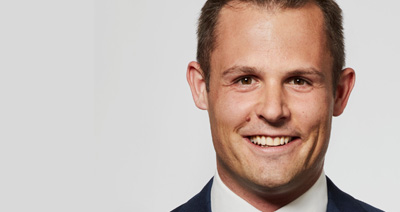 To apply for this vacancy, please provide your cover letter, CV and all relevant certificates. We look forward to receiving your application.