Technology & Innovation - Senior Manager Transformation
Technology & Innovation - Senior Manager Transformation
At FS T&I, we help our clients to identify, remediate and prevent Information and Technology failures and also optimise the use of technology and data in order to improve business outcomes. Our innovative propositions enable our clients to build confidence around their technology solutions and our unblinking focus on technology risk, in all its forms, gives our clients the assurance that their technology can be harnessed to support their business strategy – safely, securely and consistently.
Location: Zurich
Start date: By arrangement
Responsibilities & Profile
Your responsibilities
Work with our clients to develop innovative and pragmatic IT strategies that leverage Technology & Data to deliver business value
Help with the design and implementation of effective IT operating models which enable our clients to provide seamless technology services, including appropriate sourcing and location strategies and platform integration techniques to optimise delivery cost and value
Work with our clients to enhance their technology enabled customer offerings, by exploiting market-leading cloud, digital and mobile technologies and leveraging social platforms and deep analytics capabilities - to ensure an outstanding customer-centric experience
Support our clients in understanding their technology risk landscape and developing risk governance frameworks and mitigation strategies
Work with KPMG partners in Assurance and Advisory (within and outside KPMG Switzerland) to lead the technology propositions within audit, regulatory and assurance engagements at our clients
You will be part of the FS T&I leadership for our diverse and highly motivated team, this will include development and execution of our business strategy and responsibilities for people management, team development, retention and recruitment
Your profile
Degree level education in business informatics, business administration or similar
CISA certificate or relevant professional education
At least 7 years of professional experience within technology and transformation in the Financial Services sector; preferably with Big 4 history
Ability to form trusted relationships with senior client management in the FS market (banking, asset management, insurance) with excellent entrepreneurial, communication and presentation skills
Experience in technology risk audit, assurance and regulatory engagements covering PCAOB/SOX, COBIT, COSO, attestation and FS regulatory work (preferably FINMA and Swiss Stock Exchange requirements or similar regulation in other countries), would be of added benefit
Inspirational people manager, team worker and leader
Willingness and ability to travel locally and internationally
Fluent in English, business professional skills in German would be an advantage.
Targeted career development and internal and external attractive training and further education options

Possibilities for global and Switzerland-wide mobility across all sectors and locations

25-30 days of leave, option for compensation of overtime (with the exception of management staff); management staff receive an additional 4 to 6 days of leave

Maternity leave of 16 weeks, paternity leave of 5 days and free advice from the external family service
Ancillary benefits may apply to certain positions (e.g. fixed-contract positions).
KPMG as an employer
Your future team
At FS T&I, you will form part of a talented team that enjoys working on innovative propositions that facilitate enhanced confidence our clients have in leveraging technology. At KPMG, we believe our people are our greatest asset and we will actively encourage your career and personal development. We offer you an attractive business environment, fostering a diverse and meritocratic work culture.
About KPMG
KPMG is known for providing clear and consistent solutions in the areas of auditing and advisory services. The broad palette of services across many subject matters and industries allows the provision of multidisciplinary services from a single source for our clients on the one hand and diverse careers and development options for our employees on the other hand. Our dealings are fair and frank and we strive to always look at the results of our work through the eyes of our clients. At KPMG, we are aware that if we add value for our clients, we also do the same for ourselves.
Our reasons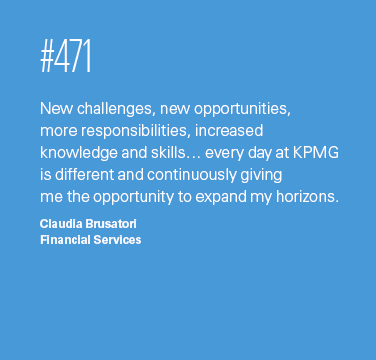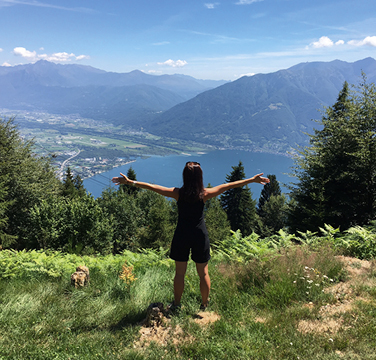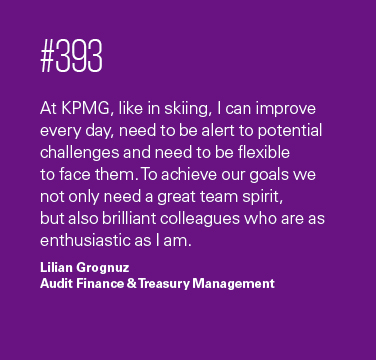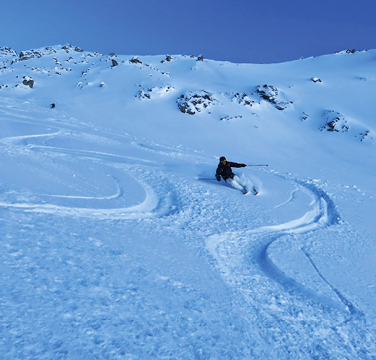 Christos Makridis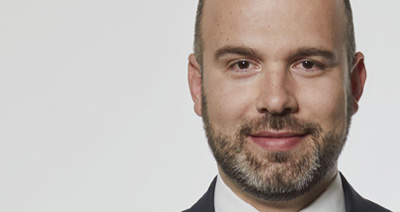 To apply for this vacancy, please provide your cover letter, CV and all relevant certificates. We look forward to receiving your application.